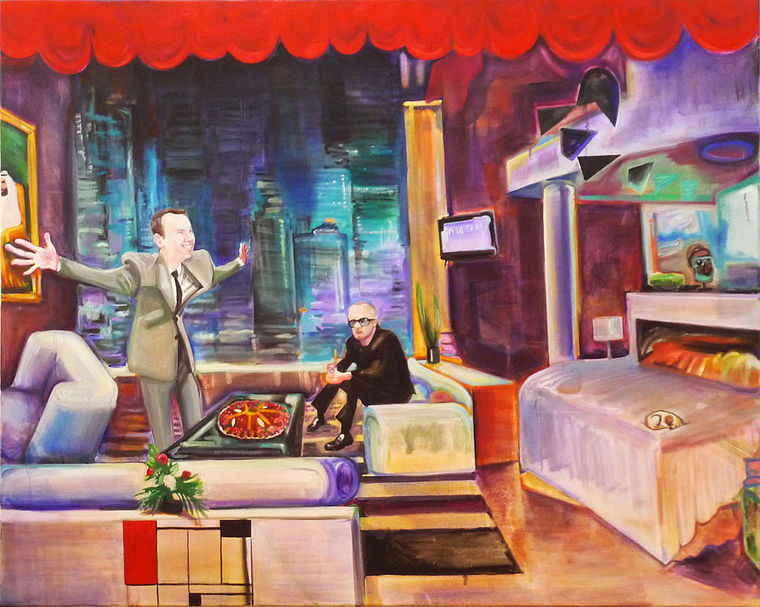 Neo-Conceptual Art
Neo-Conceptual Art Definition
Neo-conceptual art refers to an art movement that emerged in the 1980s and 1990s, and evolved from the conceptual art movement which in turn rose to prominence in the 1960s and 1970s. Some of the most notable groups associated with neo-conceptual art movement include the Young British Artists, the United States neo-conceptualists and the Moscow Conceptualists.
The Young British Artists
The Young British Artists, a loose group of artists with Damien Hirst and Tracey Emin as the leading representatives rose to prominence in the late 1980s and 1990s, especially after the Freeze show that took place in the London Port building in 1988. Although the group is widely associated with neo-conceptualism and influenced the use of the terms "conceptual" and "neo-conceptual art" to describe all contemporary art, many artists of the group including Tracey Emin don't like to be described as neo-conceptual.
Other prominent UK neo-conceptual artists include Douglas Gordon, Liam Gillick and Simon Patterson (also members of the Young British Artists); and Martin Creed, Bethan Huws and Simon Starling.
The United States Neo-Conceptualists
Neo-conceptual art in the 1980s and 1990s in the United States was marked by artists such as Sherrie Levine, Barbara Kruger, Jenny Holzer, Mark Lombardi and Richard Prince, to mention only a few.
The Moscow Conceptualists
The term Moscow Conceptualists describes a movement in the former USSR that emerged in the 1970s and 1980s with the "Soviet Pop Art", also known as Sots Art as a reaction to the socialist ideology. The most notable artists of the movement include Vitaly Komar, Alexander Melamid, Ilya Kabakov, Viktor Pivovarov and Erik Bulatov.
Criticism of Neo-Conceptual Art in the UK
Neo-conceptual art, especially the works by the Young British Artists caused a major controversy in the UK among the artists gathered around the Stuckist group. The latter was founded in 1999 by a group of 13 artists who declared themselves for contemporary art but against anti-anti-art as they describe conceptual art because, according to the group, it lacks the concept. The group openly expresses opposition to conceptual art, also by organising demonstrations outside the Turner Prize that caused a lot of controversy with its nominees.
By the mid-2012, the Stuckists increased from the founding 13 artists to over 230 groups in more than 50 different countries, evolving into an international movement. Besides criticising conceptual art and organising occasional demonstrations, the artists gathered around the Stuckist group also organise public shows and exhibitions, and display their artworks.